SMAC (aka Ohio Basketball) Training
~Scroll down for the No School Day Clinics~
"6 of 8" Clinic BOYS Nov-Dec
2 Thursdays; 6 Tuesdays

SMAC Basketball Training

Nov (Thu) 2, 9 & (Tue), 14, 21, 28

Dec (Tue) 5, 12, 19

PAY FOR 6. GET 7th & 8th Free!

60 Minute Clinics: $120

"6 of 8" Clinics GIRLS Nov-Dec
​8 Wednesdays

SMAC Basketball w/ Rachel
Nov (Wed) 1, 8, 15, 22, 29
Dec (Wed) 6, 13, 20
PAY FOR 6. GET 7th & 8th Free!
60-Minute Clinics: ​$120
The B's "6 of 8" program means you're paying for 6 of your choice, but can come to all 8 if you can make it!
---
Holiday Camp
Two 3-Hour Clinics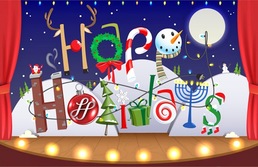 SMAC Basketball Training
Thu 12/28 & Fri 12/29
Two 3-Hour Clinic $100

​Don't see a class that works? We might be able to add a class if you can rustle up your kids' friends & classmates.